Making a Difference in the Community
POLAR PAK INC. and its employees have a long standing record of giving back to the community through many community-building programs and charities; one of which was the combined donation from POLAR PAK and its employees in the amount of $150,000 to the William Osler Health Centre Foundation. The funds were used towards the building of the Brampton Civic Hospital.
Current fundraisers, programs or donation efforts are listed below.
Peel Memorial Hospital Fundraiser
The Challenge in 2016 for POLAR PAK's employees is to raise $25,000. In doing so they will receive matching grants from POLAR PAK and other partners which will increase the donation to $200,000. The fundraising challenge is for an Urgent Care Room at the Peel Memorial Hospital that is currently under construction.
Every donation counts and employees are enjoying raffle draws, bake sales, etc. while making their contribution toward a much needed facility in the new hospital.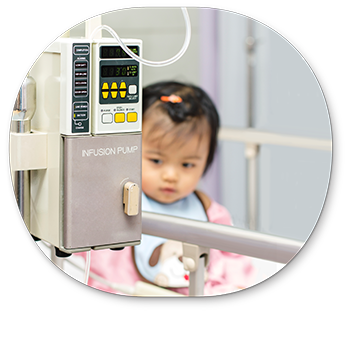 Fort McMurray Wildfire Crisis
POLAR PAK and its employees are sensitive to the plight of others and are always willing to help. The Fort McMurray Wildfire is one of the worst natural disasters in Canadian history where many have lost their homes, possessions and valuables.
In response to the devastation caused by the wildfire, POLAR PAK is announcing that it will match the contributions that employees make toward the crisis. This is yet another example of POLAR PAK and its employees' empathy toward others.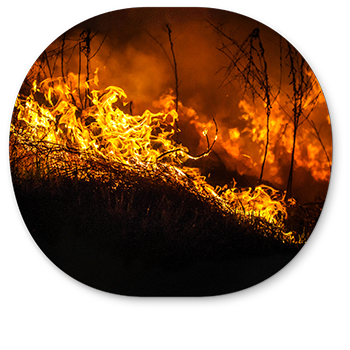 POLAR PAK is a Proud Sponsor of Ronald McDonald House Charities Hamilton
Try to imagine being a child with a chronic or life-threatening illness – frightened, hurting, questioning. Now try to imagine being a parent – short on answers, long on helplessness and scared beyond words. What both need most are each other. RMHCH provides families in crisis a home to everyday moments when life is far from ordinary.
Since June 2011 POLAR PAK has sponsored a special children's room in the Ronald McDonald House Charities Hamilton (RMHCH). The room is so special that we can't disclose much about it, other than the children enter into a wonderful world of imagination. RMHCH is part of a network of 14 Ronald McDonald Houses across Canada. They provide a "home away from home" for families of children who are seriously ill and being treated at nearby hospitals. RMHCH is independently owned and operated by Kid's Care Oncology Central West Ontario and is governed by a volunteer Board of Directors, managed by a small staff team and supported by a full complement of dedicated volunteers.
The RMHCH Mission
To provide a warm, compassionate and safe "home away from home" for families of seriously ill children who are receiving treatment at our local children's hospital.
For more information – click here to visit the RMHCH website.